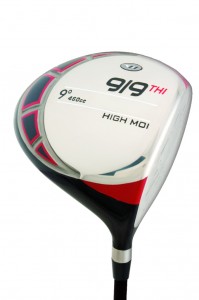 Wishon 919THI Re-designed for 2011, the 919THI Drivers feature a new sole design, and a slight change in the cupped construction, variable thickness face. Combined with its >5000 MOI and maximum 0.830 COR face, the 919THI retains its very popular head profile shape to offer the very best in modern driver head design. Available in a wide range of fitting options in RH in 9°, 11°, 13° 15.5°, Draw Bias Plus 10.5° and LH 11° & 13°.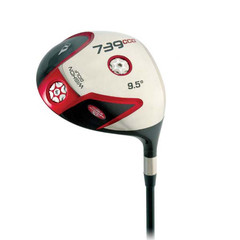 NEW FOR 2012! The new 739CCG titanium drivers are designed to offer a wide range in a number of specific custom fitting options. The 739CCG is not intended to replace the 919THI drivers but is designed for a number of specific and different fitting requirements for certain golfers.
The 739CCG is a unique design to the game because it is TRUE BILLET FORGED – the body forged from 6/4 titanium bar and the face forged from SP700 titanium bar. This allows specific body wall areas to be as thin as 0.7mm to allow the full 460cc size head to exist at a weight as low as 192g. The twin front and rear weight screws allow launch angle, trajectory and spin options in fitting for golfers. By rotating the heaviest and lightest weight screws between the forward and rear screw holes, launch angle for either 739CCG driver head can be slightly altered, and spin rates changed up to 500 rpms.
739CCG driver heads are available in RH in 9.5º and 11º lofts.